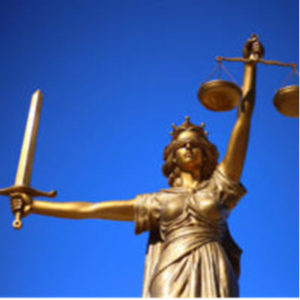 In April, we filed a federal lawsuit in conjunction with our sister organization, CT Freedom Alliance LLC, challenging Connecticut's repeal of the religious exemption to mandatory immunizations for schoolchildren. This lawsuit is especially important with the threat of mandatory covid shots for children ages 5-12 looming on the horizon.
In September, we filed a federal lawsuit challenging New York's health department regulation which forbids any healthcare workers in the state from even requesting a religious exemption to the covid shot, let alone be granted one. If left unchecked, this would set an extremely dangerous precedent that would allow states to force employees to be injected with a foreign substance regardless of their religious opposition.
This Wednesday afternoon (October 27, 2021), both cases will be heard in court. The CT religious exemption lawsuit will be heard before Judge Janet Arterton in the United States District Court for the District of Connecticut on Wednesday at 2:30 p.m., while at 2:00 p.m. on the same day, the NY healthcare workers lawsuit will be heard before a 3-judge panel. While we unfortunately don't have a link to listen to the religious exemption hearing, you can listen to the NY healthcare workers hearing.
Many have been asking us, "What can I do to help?" Our biggest need right now is funding. These lawsuits have been extremely expensive, and we have many more in the works. Our efforts are not sustainable without significant and reliable donations. We would be very grateful if you would consider making a tax-deductible* contribution today, and tell all of your friends and family to do the same. Together, we can do more than just resist tyranny. We can defeat it dead in its tracks!
*We The Patriots USA, Inc. is a 501(c)(3) nonprofit organization. In most cases, gifts are tax-deductible, but you should consult a tax preparer for tax advice.