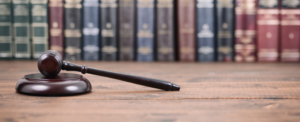 February 22, 2022
As many of you know, last April We The Patriots USA, Inc. filed a federal lawsuit against the State of Connecticut, seeking to overturn the legislature's repeal of the religious exemption to mandatory vaccinations required to attend school. That lawsuit is currently pending on appeal before the United States Court of Appeals for the Second Circuit.
Tonight we are proud to announce that we have filed a lawsuit in Connecticut Superior Court, seeking to overturn the religious exemption repeal on the grounds that it violates state law and the Connecticut Constitution. These are unique claims, making this lawsuit distinct from the federal lawsuit. However, the goal is the same: to overturn Connecticut's unconstitutional and discriminatory repeal of the religious exemption for schoolchildren. Read the filed complaint here.
These lawsuits are more important now than ever. With the covid shots almost certain to be mandated for school attendance in Connecticut and elsewhere, we have to take a stand NOW to reclaim religious exemptions, so that parents and children will always be able to opt out on the basis of their sincerely-held religious beliefs.
Our goal is to create far-reaching precedent that will absolutely require states and local school districts to honor a child's religious objection to any and all shots that are now, or ever will be, required for school attendance. While we feel strongly that the state should not have the ability to mandate vaccinations to begin with, our legal team is confident that fighting to preserve our religious freedom is the best strategy at this time.
As most of you realize, litigation is extremely expensive. Our organization has taken on an extraordinary amount of financial risk in bringing these lawsuits, and we rely solely on the generosity of donors like you to file them. Please consider a donation today so that we can continue fighting for freedom on all battlefronts. Monthly donations are especially appreciated, as we are planning a variety of important lawsuits this year and need to be able to plan and budget. We thank you in advance for your generosity. God bless you all.