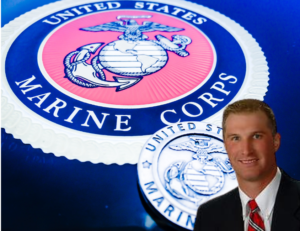 January 17, 2022
As promised, the lawsuit on behalf of retired U.S. Marine Bill Salier and his wife Karla against Walmart and Hy-Vee Supermarkets has officially been filed in federal court in Minnesota. Thanks to the brilliant work of Attorney Cameron Atkinson (Of Counsel for WTP USA, Inc.) and Attorney Marjorie Holsten, local counsel in Minnesota, a legal action has now been initiated, one aimed at stopping the vile practice of pharmacists with a God-complex denying life-saving treatments in the name of blind allegiance to their political agendas. We intend to prove in open court that treatments like ivermectin are absolutely safe and effective at treating COVID-19, and that pharmacists who refuse to fill these prescriptions are practicing medicine without a license. Read the complaint
here
. We will of course keep you updated as to all of the latest developments in this case.
WTP USA fully funded this litigation.
Many more with stories similar to Bill's have reached out to us, but unfortunately we are unable to assist without more funding. Please consider
making a contribution
today to support this most important work.